Our customers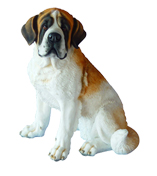 You can count on us!
Banking

Bank of Virginia
Main Street Bank
Security Savings Bank
Arab Bank Australia Limited
Home Federal Bank
Barclays Bank
Bank Sarasin-Rabo (Asia) Limited
ABN AMRO
JPMorgan Chase
...

Government

Royal Canadian Mounted Police
Der Polizeipräsident in Berlin
National Renewable Energy Laboratory
US Army
Department of Veterans Affairs
Library of Congress
US Department of State
...

IT

Oracle Corporation EDS
IBM Global Services IBM Australia
Microsoft Corp.
Sun Microsystems
Hewlett-Packard Co.
...

Industrie

British American Tobacco CR, s.r.o.
Unilever Australasia
Lockheed Martin Levi Strauss & Co.
Renault
BMW
International Paper
ChevronTexaco
Pfizer Pharmaceuticals
...

Other

Air New Zealand Group Ltd
Academisch Ziekenhuis Maastricht
The University of Texas Pan American
NTT Corp.
Time Warner Cable
013 Barak, Israel
Swarovski
Pizza Hut
Wycliffe Bible Translators
...